Do remember don't buy bargains. The price of a material is cheap because the raw materials and formulas used so too cheap that properly exert its anti-mildew and anti-corrosive ability, and the subsequent maintenance costs are inestimable.
The same reason, when you buy composite profiles, you also get what kind of product quality at what price. It goes without saying that everyone will choose excellent quality conditions.
Green and environmentally friendly wood plastic composite decking, coupled with high-quality plastic wood for long-lasting durability, is the best choice for outdoor building materials.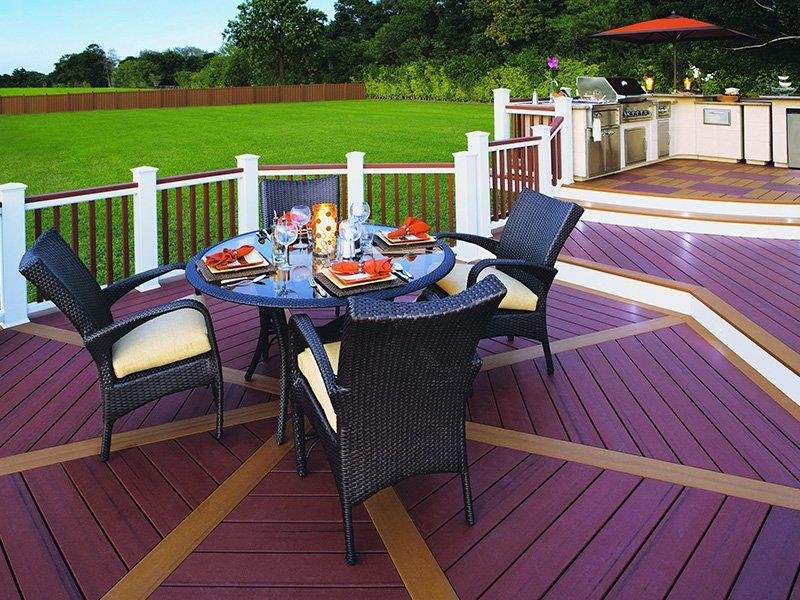 Choose environmentally friendly composite profiles. Some common profiles are produced using newly manufactured plastics as raw materials, and some raw materials will be wasted and dust gases polluting the environment will be generated during the output process.
Therefore, you urgently need to find an environmentally friendly, green and healthy building material to replace. WPC composite, using multi-layer co-extrusion compounding technology for one-time molding, the surface of the profile is fully covered with a dense and evenly distributed polymer composite protective layer, and the inner core layer is composed of wood flour, PE plastic, and plastic processing additives, which can slow you down to the greatest extent Footsteps that release carbon dioxide.
GREENZONE, the creator of "Greenzone eco-wood,is the oriental people's living culture . Since established in 1999, Greenzone always keep on pouring humanistic philosophy of "Low Carbon and Environmental Protection, Ecological Architecture and Healthy Living"to the research and development stage, Our company focus on R&D, and then with the birth of "Greenzone Eco wood".
Greenzone made good use of network,through in-depth understanding to the needs of industry, combined with the cognition of professional wpc products.The R&D could be carried out free design and innovation from the practical point of view,and created a unique, popular Greenzone style.