As we all know,it's certain that there are lots of cons for wood plastic products. But in fact, there are some shortcomings ,when we know cons of WPC decking, It will help us more for the understanding of composite decking,and many unfavorable problems can be avoided during installation.
Initial cost is high. Plastic wood decking purchase costs are higher than wood, but it saves later maintenance costs.So this can't be said to be a real drawback. WPC decking is not 100% real wood. It is a composite of wood fibers and plastics,Therefore, the thermal expansion and cold shrinkage of plastic should be taken into account when installing,Many projects cause the thermal expansion of the floor to arch because there is no gap between the boards.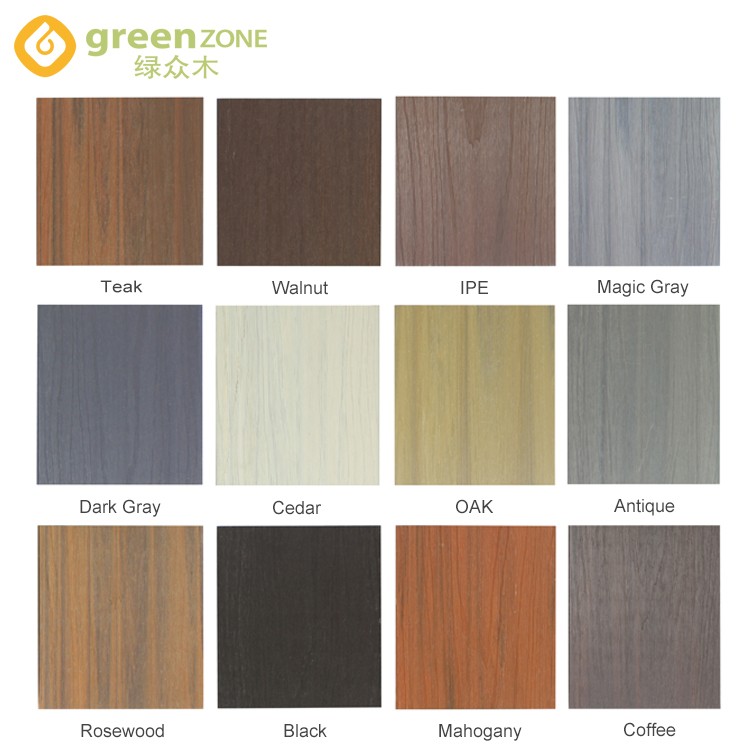 Not completely maintenance-free. WPC decking still needs to regularly remove leaves and other debris and wash them with soapy water.
Heavier than wood. Compared with wood materials, composite materials of the same size are much heavier.
If the surface leaves grease and does not clean in time, there will be stains and it is more difficult to see.
The Bear weight is not very large, especially some hollow composite decking, so the distance between keels should not be too large.
Composite deckings are not indestructible,The surface gets scratched easily.
When installing screws on the wood-plastic floor, it is often necessary to use an electric drill to guide the hole first.
Some of the wood grains on the surface of the floor are easily erased, and the wood grain is reserved for a short period of time.But 3D Embossing Treatment will much better.
The flame retardancy of wood-plastic floor is not very good as wood, if flame retardant is added, it is often very expensive.
A few of the downsides to composite wood, obviously it doesn't have the look, feel, or charm of real wood. It can also be slippery in the rain and get extremely hot in the sun. If you ignore the downsides, it's an easy to maintain and cheaper option than most other outdoor deck materials you'll find.
Composites may last longer, but the initial investment is likely to be higher. Many composites are formulated to be fade, scratch, and stain resistant, but no lumber is immune to the elements. Although composite lumber may resist these marring effects better than other materials, it will still show signs of wear over time. Composite lumber often has a plastic-like or synthetic appearance. Although manufacturers do mold the product with a wood grain or brush stroke pattern, some consumers simply do not like the artificial sheen.
I believe you have browsed the advantages and disadvantages of wood-plastic floor, have some understanding of it! In fact, wood plastic composite flooring has a good side, but there are also some shortcomings, so the owners should be based on their own economic capacity and actual needs to decide whether to buy!