Living in a harsh climate such as the one in the Northwest can be a problem when it comes to the luxurious look of your deck. In order to keep your composite deck looking new, it's important to choose the right kind of decking material. But, when it comes to wood plastic composite decking, there are so many options available it's difficult to know if you're getting a quality product.
Following are tips for choosing a high-quality composite deck:
1.Explaination of Composite Decking
Composite decking is generally more durable than other decking materials. This is because it is made of wood fibers that are sheathed in plastic, which prevents the wear and tear you can see on many decks that have weathered the Northwest climate for too long. Composite wood boards are renowned for its weather resistance, making it less likely to be damaged by abrupt temperature changes that do a number on many quality woods. Being encased in plastic further keeps the wood from rotting due to moisture.
The cost of such durable decking material may be more than solid wood, but the small amount of maintenance needed to keep your deck looking good will help to pay back that price in the long run. This is because composite flooring will not crack or splinter like solid wood. Furthermore, it repels insects that may cause harm to the quality and appearance of the wood. Hard jobs such as painting, staining, or sealing are also not needed for composite wood.
Composite decks typically can last around two to three times as long as solid wood decking materials. In addition to remaining stronger for longer periods of time, they tend to retain their quality look, as well.
2.Environmental Impact
The environmental impact of your decking material is important in this day and age. With the world increasingly going green to help the future of the planet, seemingly minor choices like decking material can help out a lot. For this reason, composite decking surfaced to respond to the environment's growing needs. Not only is it made from recycled materials, but it's also more durable than wood and requires no stain, which can contain harsh chemicals.
Not all manufacturers are the same, however. Decking materials can vary in terms of the amount of recycled materials they include, from none at all to 100 percent. Products can also differ in the type of recycled plastic used. For example, while some decks are made using recycled plastic bags, others, such as WestStar composite decking, is made from the toughest of plastics - HDPE, or High Density Polyethylene.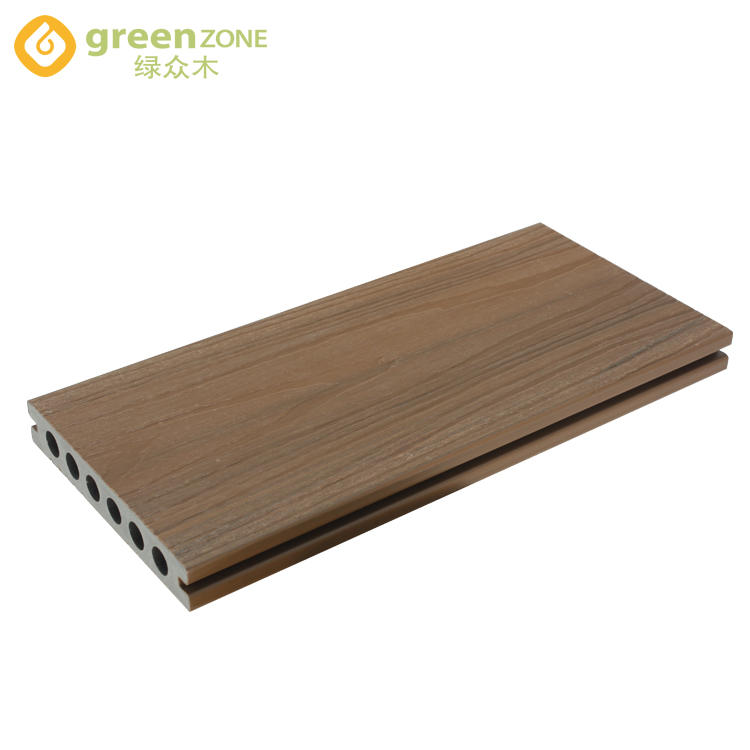 3.UV Protection
Composite decking's appearance is often a major selling point, as it typically provides a brilliant, consistent color. Unlike solid wood, it will not fade or crack due to improper sealing or staining. Furthermore, it can be treated to give off a wood grain style, and can even have a UV protectant added to guard against the sun's harmful UV rays. Look for a deck that includes protection against fading.
4.Mold Resistance
The plastic in composite wood makes mold less of an issue than it would be with a cedar deck, but the decking material still contains organic material, which means it can still grow mold. Look for a manufacturer that includes a mold inhibitor to stunt mold growth in even the wettest conditions.
5.Solid or Hollow
Some wpc manufacturer make hollow deck boards so they'll be more lightweight and easy to handle, while other brands feature solid boards that are both heavier and stronger. For a stronger, sturdier deck, many homeowners prefer solid boards.
By assessing your priorities and asking the right questions before you buy, you can make sure your composite deck will meet your needs and expectations for creating a beautiful and long-lasting outdoor living space.