Many customers have bought our wood plastic composite flooring many times, and the installation has been completed, and some simple knowledge can be obtained from our website, but there are still some questions that will be asked in the actual sales or installation link. Today, we will give you a summary of some questions about the wood plastic floor.
WPC decking is a man-made building product made up of mix of wood fibers, plastics and a small amount of bonding agents. This mix is heated, formed into board shaped lengths and then cooled. The resulting boards need far less maintenance than traditional wood decking whilst looking more authentic than plastic alternatives.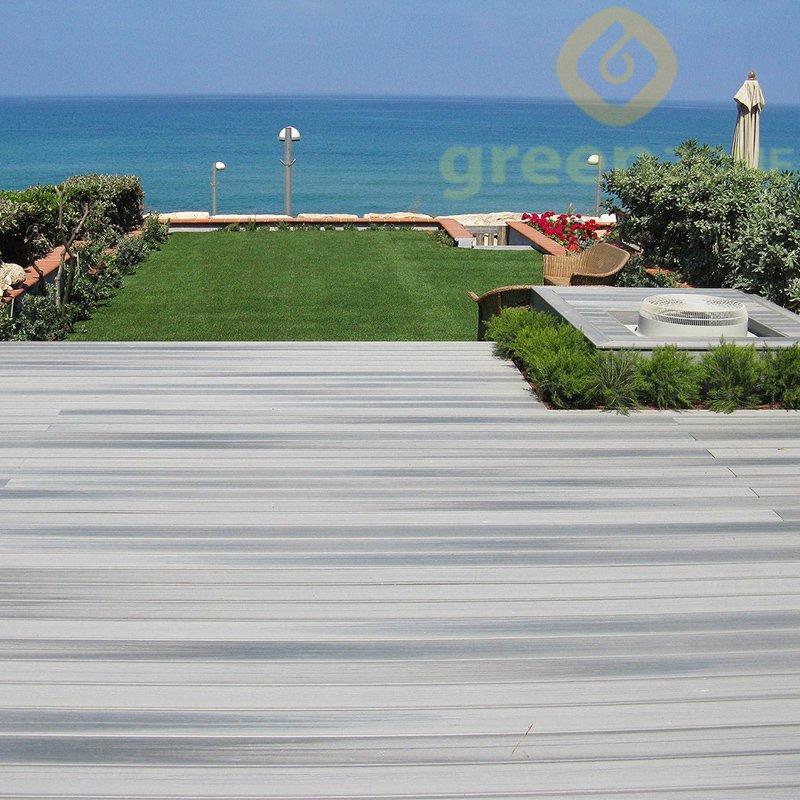 Can WPC decking be painted?
Yes. However, we would strongly advise against it. Our highly sophisticated, maintenance-free decking is designed to resist all weather conditions, so it won't fade or rot over time, negating the need for a paint job.Our composite decking itself has color, so there is no need to color, and our color is optional.
Should the composite decking be treated with anticorrosion and mildew prevention?
It doesn't need – all of our products are engineered to resist mould and rot, so you won't need to go through the hassle of treating it every year.This is also why wood plastic is preferred instead of anti-corrosive wood.
Can it be used indoors?
Yes. The durability and versatility of WPC decking makes it one of the few outdoor materials that can be used inside.Many indoor wallboards, room doors, cabinets and so on are also wood-plastic composites, but the molds of these products are often different from those of outdoor wpc decking.
Can composite decking be put directly on the ground?
No. Our decking cannot be laid over an existing surface – instead, we need to lay on the Wood Joist or composite/Steel Keel, And then install the wood-plastic floor on the keel through plastic clip and screws,These installations are simple.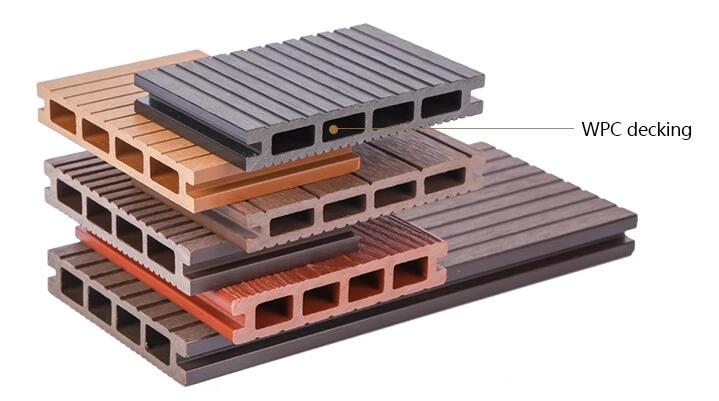 Will composite decking rot?
No. Unlike traditional timber materials, our decking is specifically designed to resist water damage and rot.
Does composite decking get hot?
As a trusted composite timber decking supplier, we can't guarantee that your boards won't get hot. What we can guarantee, however, is that regardless of how hot they get during the summer, they'll never warp or bend. But The installation temperature of wood-plastic floor should not exceed 60 degrees.And because of the high temperature, the floor will expand, so it is necessary to leave a certain gap, between the floor and the floor at the time of installation.Usually at 3-5 mm
Does composite decking scratch easily?
The surface of the wood-plastic floor is generally not easy to scratch, and now there is 3D embossing texture, which is more resistant to scratches than the previous traditional embossing.
If the surface is not embossed, flat or toothed, it is generally not easy to scratch unless a particularly heavy object moves on the surface.
Will composite decking burn?
While it's not 100% inflammable, composite decking has a much higher fire resistance than traditional timber decking. Our boards have a Class B fire rating, which means that they won't ignite or drip, making it safe for a range of applications.
How much wood plastic composite decking do I need?
To find out how much decking you need, take a measurement of the width and length of your desired area and multiply the two numbers. This will give you the total area of the space. For example, if the length is 3 metres and the width is 4 metres, you'll need 12 square-metres of decking. Alternatively you can just use our decking cost calculator
How do I clean my boards?
It couldn't be easier to clean wpc flooring; its water- and stain-resistant technology means it only takes a wipe or a scrub to remove any impurities.