WPC decking or WPC Wall cladding is currently a trending product among importers. As in the case of other building materials, there are strict regulations in place – regulations which far from all Chinese wpc manufacturers are compliant with. Besides, there is a wide product quality disparity between different suppliers.
Product specifications
WPC Means Wood-plastic composite. Basically, the material is made of wood flour and plastic, such as PVC (Polyvinyl chloride), HDPE (High-density polyethylene) and PP (Polypropylene). Wood flour and HDPE is the most common material composition among Chinese manufacturers.
The most formulas for WPC decking or wall cladding is :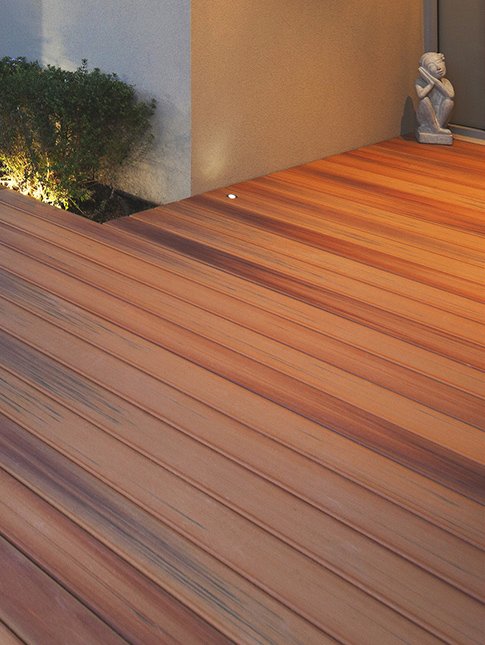 60% Wood/ Bamboo Power+ 30% PVC/PE/PP+ 10% additives
Chinese Manufacturers provide machinery, labor and manufacture products according to the buyer's product specifications. A WPC decking product specification shall at a minimum contain the following:
Size (Such as 140*25 mm, 146X22mm)
Length (Such as 2.2 m or 5.4 m)
Color (Such as Black, Gray, Olive Green, Red Wood, Coffee, Wood)
Material components (Such as 60% wood power + 30% HDPE +10% chemical additives)
Surface (Such as Smooth, Brushed, Scratched, Grain or Sanded)
Lifetime (Such as 25 years)
Usage (Such as Outdoor or Indoor)
Anti-slip (Yes / No)
Anti-UV (Yes / No)
Waterproof (Yes / No)
Weather resistance (Such as suitable from –40°C to 60 °C.)
Flame Retardance (Such as:German B1 Standard)
The quality of a WPC decking is largely defined by the material components. Keep in mind that it's up to you to tell the supplier which product specifications your WPC flooring shall be manufactured according to.
WPC decking or WPC wall cladding manufacturers in China
China has more than 400 Manufacturers ,Greenzone is in China. From 1999, They have started the foreign trade to Many Countries.
WPC decking or WPC wall cladding prices
WPC decking can be manufactured according to a wide range of standards and specifications. Product certification compliance, dimensions, lifetime and surface treatments all have a major impact on the product price. However, the most important factor is the material composition. a good formula of WPC increase the WPC decking durability and therefore results in a price increase.
price is difference among different Chinese Manufacturers because of their quality ,aslo they have different profiles with different Prices. the lowest quoted price per square meter being US$10/sqm , and the highest US$33/sqm.