As early as a few decades ago, the government began the research and extrusion of wood plastic composites, but due to the immature processing technology, compared with plastics and pure wood products, there are many performance defects, wood-plastic composites have not been rapid development.
With the breakthrough of industrial technology level, the new processing technology has greatly improved the performance of wood plastic composite materials, and the market of wood-plastic products has opened rapidly with the breakthrough of industrial technology level. The new processing technology has greatly improved the performance of wood-plastic composites and opened the market of wood-plastic products rapidly.
1:What is wood plastic composite ?
Wood-Plastic Composite (WPC) is a new kind of composite material which is flourishing in recent years at home and abroad. It refers to the use of polyethylene, polypropylene and polyvinyl chloride (PVC), instead of the usual resin adhesive, and more than 35% – 70% of wood flour, rice husk, straw and other waste plant fibers mixed into a new wooden material, and then extruded. Molding, injection molding and other plastic processing technology, the production of plates or profiles.
At present, mainly used in building materials, furniture, logistics packaging and other industries. It is called extruded wood-plastic composite board that the plastic and wood powder are mixed in a certain proportion and then hot extruded.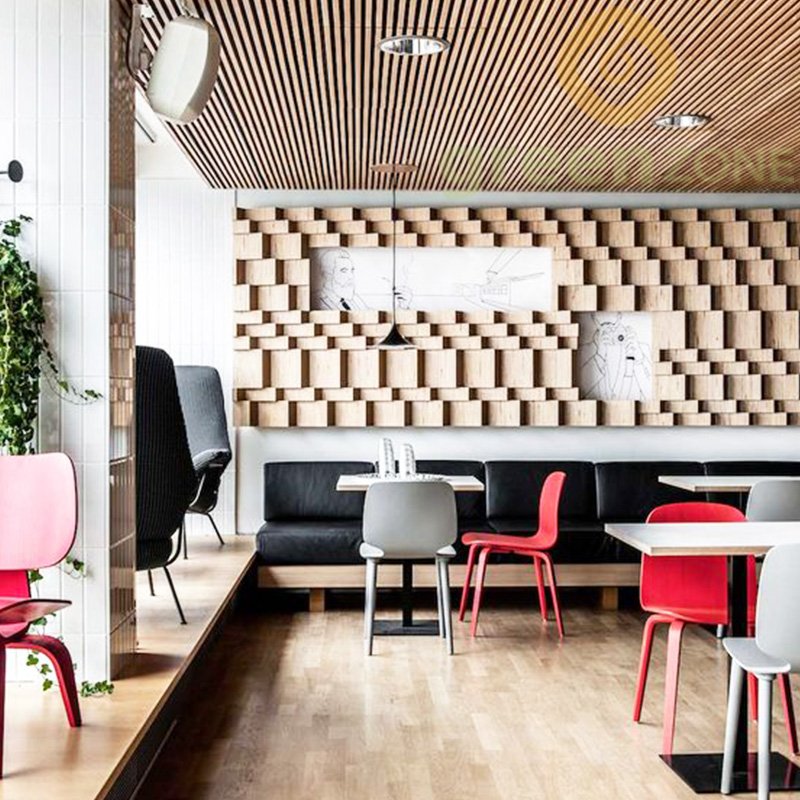 2, where can wood plastic composite be applied ?
Wooden and plastic interior doors, kick line, integral cabinet, wardrobe, exterior wall hanging board, wpc ceiling, decorative wallboard, outdoor floor, guardrail column, plastic steel pavilion, garden guardrail, balcony guardrail, garden fence, recreational bench, tree pool, flower rack, flower box air conditioning shelf, air conditioning shield, shutter, road sign, transport tray and so on.
3. Wood plastic composite types
After the concept and products of Wood Plastics were brought into the domestic market, they were favored by some companies and consumers, and then the wood-plastic products were exposed in the market of building materials. The main materials of domestic wood-plastic are divided into two categories: PE wood-plastic and PVC wood-plastic:
(1):PE wood plastic
Advantages:
PE wood-plastic material has excellent waterproof and anticorrosive properties, high hardness, easy buckling under heat, but the effect of thickening or porous hollow structure is good.
Shortcomings:
1) the life span of outdoor use of the product is limited, and the current use is 3-5 years.
2) the ability of anti-oxidation and anti-photodecomposition is poor, even if adding anti-oxygen agent and UV reference agent, the effect is not very ideal, and it will also affect the strength and color fastness of the product;
3) the product appearance color is pure, no wood texture, the appearance effect is poor.
2:PVC wood plastic
Advantages:
The main contents are as follows: 1) PVC wood-plastic products can be made of new or used materials (while PE with new materials is too expensive to enter the market), modification is also easier, the quantity of supplement depends on the quantity of production and quality;
2) PVC can be made into wood and plastic products with low foaming, so the cost is lower. It is considered appropriate to use coextrusion (Shuangxinger multi-material co-extrusion or steel-plastic co-extrusion), and the strength and wood texture are good;
3) PVC can be processed twice, various appearance patterns or paint cover UV lacquer, the product looks good and the color fastness is good;
3)The waterproof and anticorrosive property of PVC wood-plastic products is also excellent.