Capped decking is a good revelation for busy homeowners. Learn about Greenzone's capped wood plastic composite decking(co-extrusion composite decking) here.
Is your deck the relaxing haven you deserve, or more of an eyesore? If your old wood deck is splintered and cracked, but the idea of staining and restoring your tired, always-needs-something wood deck makes you want to retreat back indoors, consider a more long-term, low maintenance solution: capped composite decking.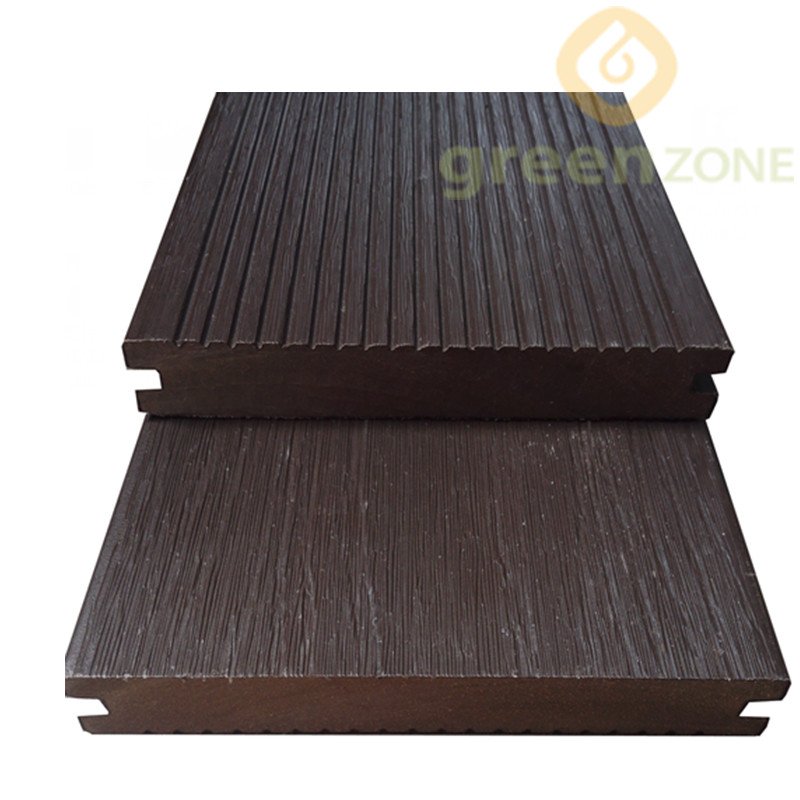 Unlike wood, Capped boards are incredibly resistant to staining, fading, moisture, and insect infestation. They won't splinter or degrade, and are easy to maintain. In fact, an occasional soap-and-water bath is usually all that's required to keep it looking like new. Plus, capped composites are exceptionally resistant to staining and fading, so your deck will retain its beautiful appearance for years with only minimal upkeep. The same just can't be said about wood.
Now that you're fully aware of the benefits of capped composites, maybe you're wondering how beautiful your home would look with a new Greenzone capped composite deck.
GREENZONE, the creator of "Greenzone eco-wood,is the oriental people's living culture . Since established in 1999, Greenzone always keep on pouring humanistic philosophy of "Low Carbon and Environmental Protection, Ecological Architecture and Healthy Living"to the research and development stage, Our company focus on R&D, and then with the birth of "Greenzone Eco wood", Greenzone goes out of their own way, grown into a company which has own unique character
Greenzone make the captious selection from domestic market even to the global market,only want to select the most appropriate and most high quality wood powders and wood plastic composite, so that it can provide the strong guarantee for the quality of "Greenzone eco-wood"products.