At Greenzone, we like to think we are forward considering in not just our goods, nevertheless the support we give. There are lots of selections in the decking market, composite and wood are the most popular choices for decking in the market, each material provides their own benefits and come with specific downsides. The best choice to your back garden and family members depends largely on the spending budget, the length of time you are going to dedicate to keeping it, how much time you need your deck to very last, and the overall look you are hoping to generate.
The traditional method to decking is to apply wood and similar supplies. This can be an alright answer for short term however for extended use through altering weather conditions, it may not be quite as clever when you feel. In addition, wood need regular discoloration to avoid discoloration, but contact with rain or moist during a period of time can cause the structure to rot, warp & even rupture – potentially making it a hazard, as well as being an empty on the money by having to get it fixed or substituted.
We choose to use WPC decking because the decking boards are anti-slip, mildew and mold proof, low maintenance with no painting or staining required, extremely durable through harsh weather conditions and available in multiple colors such as Teak, Cedar, Brown, Grey and so on. Not only this but we are so confident in the lifespan of our decking, we offer a 15 to 25-year warranty as standards, making WPC decking better for your balcony, swimming pool or garden patio.
Now let's compare these two materials in below aspects.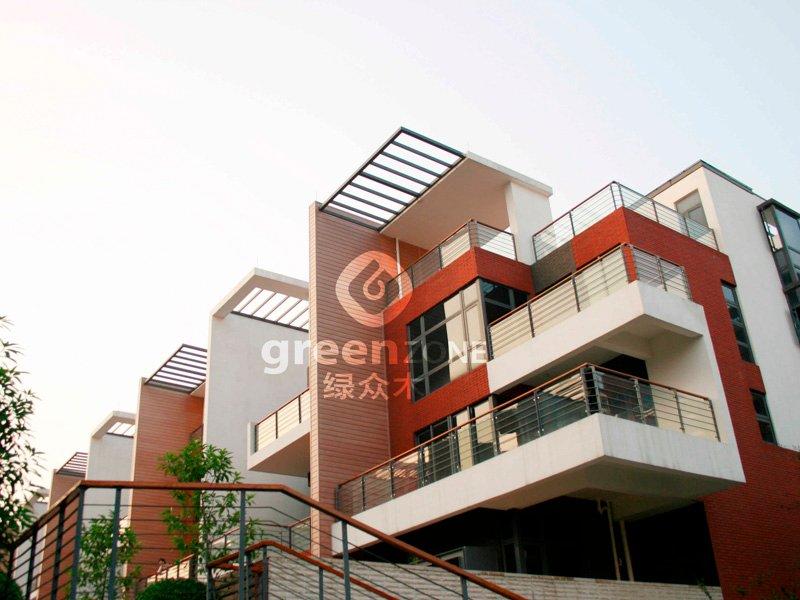 Life Spans and Maintenance
Well-maintained timber decking can last for a lifetime. Timber is easily sanded down and sections can even be changed, so when you do have problems with rot or fungus it is possible to take care of that particular region rather than having to change your complete deck. However, you will need to look after your decking to ensure that it will last as long as all of your wood items at home.
Composite decking, on the other hand, can last around 15-25 years but requires significantly less maintenance. The vast majority of composite decking just must be washed regularly, and there is no have to treat or blemish it to stop moisture harm. As a result of lower servicing needs of composite decking, wood is quite possibly the most time-consuming materials over its lifespan.
Environmentally friendly choice
Though timber is a renewable resource, its growth speed can't keep up with people's needs for him. Excessive logging has created a confrontation between the environment and humanity, which has led to many natural disasters.
Wood plastic composite flooring is made from a mixture of plastics and wood fiber from waste products. Composite product is more environmentally friendly than timber for a couple of reasons.
1. In decrease the demand of virgin wood, so much less wood needs to be gathered.
2. Composite goods, like those from Greenzone, are comprised of 95 percent recycled timber and plastics.
Feel and appearance
Each material come with a variety of choices and possess their very own advantages and drawbacks, based on your flavor. Composite decking is significantly less slippery than timber and will come in a range of colors and surface finishes. The finish is also considerably more consistent – every board of the composite deck is the same color and structure, whereas wood decking may have color versions due to the organic timber and knots. Composite decking can keep the same look and color for extended without resorting to continuing maintenance, so if you want an inconvenience-free of charge deck here is the better choice. Nevertheless, many of our customers simply prefer the appear and feel of real timber, or the luxurious of any hardwood deck.
Wood decking can lead to splinters or even properly preserved and will be slippery when damp. The colors accessible will also be much more limited, but you can change the color of your own decking with stains or even color if required.
Finally, material choices come down to individual personal preferences. If you would like a non-slide and incredibly kid-safe deck that only demands an annual wash, composite decking is definitely the winner. Should you prefer a conventional look and all-natural feel that you will not have to replace, wood decking is probably the best option for you personally.
How to select?
With all the details offered above, you will be able to create a much more educated choice in regards to what materials fits your needs. Usually take into account what you will use it for, as this helps narrow the lookup.
If you have further queries about wood or composite decking, go ahead and contact us.